PRESIDENTS & VICE PRESIDENTS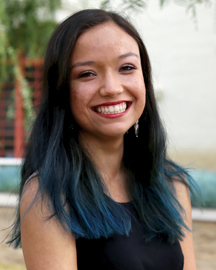 Karina Hinojosa – President
Major: Liberal Studies | Class: Sophomore
My name is Karina Hinojosa and I am a second year student at CSU Channel Islands. I am majoring in Liberal Studies with a concentration in Special Education and a minor in Psychology. I have been a part of several leadership positions on campus including the past year in Student Government as the Director of Operations, the Leaders in Educational Awareness Program (LEAP), being an Orientation Leader, assisting the Residence Hall Association, volunteering with Rotaract and being a member in the Latina Leadership Coalition. Since enrolling at Channel Islands I have sat on eight committees advocating for students at this university. If elected, I will dedicate myself to improving the student experience at CI by ensuring all students are informed about opportunities and ways to be involved and that there is transparency of how student fees are spent. In addition, I will strive for a strong representation of the student's voice, keeping student fees low and ensuring students know they have an ally on campus. My experience as a leader in several different areas within the university has provided me the skills to tackle the emerging issues on campus. I would love the opportunity to represent CI students as their Student Government President!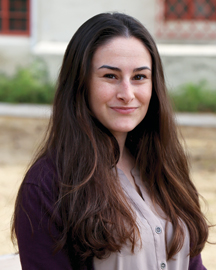 Marshall Goldman – Vice President
Major: Liberal Studies | Class: Sophomore
Hello Dolphins! My name is Marshall Goldman and I am a second year here at CSU Channel Islands. I am a Liberal Studies major with a concentration in History. Over my two years at CI I have been involved with many leadership positions. These include participating in the Residential Hall Association as the Director of Administrative Services, working as an Orientation Leader where I had the honor of welcoming students to CI and working as a Resident Assistant. I have been through the Back to Basics leadership training and was nominated for the Outstanding Freshman Student Award. All of these experiences have helped me to look at CI through a broad scope and with an open mind. If elected, I plan to utilize my role within ASI to ensure all students are provided with ample resources to ensure their success and that their college experience is as beneficial as possible. I believe students have the right to know how their money is spent and should be informed about events and resources on campus. I hope you vote for me as your next Student Government Vice President and I know that with my ability and student input, we can make CI a better school for everyone.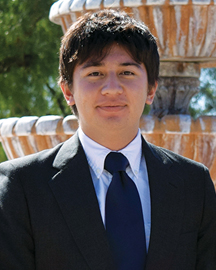 Nathan Altman – President
Major: Political Science | Class: Senior
Hello fellow Dolphins, my name is Nathan Altman and I am a commuter student from Oxnard, CA. I am majoring in Political Science and minoring in Philosophy. I have served in Student Government for over a year. I have served as your Senator of Social Justice in my first term in and currently serve as your Senator of Veterans and Non-Traditional Students. In my time as Senator, I have talked with students to find what issues concern them, informed students on school affairs, and helped get students involved on campus. It has been my mission at CSUCI to help ease the lives of students when dealing with campus life. My running mate, Alexis Mumford, and I have many plans and events in mind that will help better student life here at CSU Channel Islands and make this a stronger community. I strongly believe that students have a desire to bring change to our campus life, but have no direction as how to accomplish this goal. I want help and work with students make this the University they take pride in. I would be honored to serve as your President and have Alexis Mumford as your Vice-President.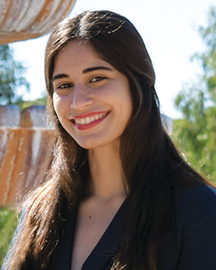 Alexis Mumford – Vice President
Major: Psychology | Class: Junior
My name is Alexis Mumford. I am a commuter student from Oxnard, CA. I am majoring in Psychology with a minor in Communication. I'm running for Vice President of Student Government along with my running mate Nathan Altman running for President. I've been involved in Student Government for over a year now as Director of Events, and it has given me many opportunities that I am blessed to have. In my position and time as a student leader I've seen, heard, and experienced the many problems we have on our campus. Knowing that we have problems here on campus motivates me to help, to start conversations, and see what I can do as a student to bring change. Having the opportunity as a student leader to be a part of the discussions and seeing the plans that are in place for the University, it makes me want to get more involved and give back as much as I can for our campus to develop. I believe right now as students we have the opportunity to shape and start things here because we are a young University. I believe we as student have the opportunity to leave a Legacy that can last for many years. I know there are many issues students face starting from parking to graduating and so much in between, but I want to help as many student as I can and go to work for you.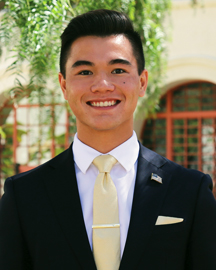 Stephen Hemedes – President
Major: Business | Class: Junior
Greetings! My name is Stephen Hemedes, and I am a junior heavily involved in the Business Program here at California State University Channel Islands. I served as Chief Justice and Associate Justice in Student Government during 2015 and 2016. While in the organization, I chaired the Internal Affairs Committee and drafted/revised bylaws for senate approval while also managing Associate Justices. Since then, I have worked hard towards my major and have had my efforts validated not only through academic achievement, but also by winning two business contests here at CI. The first was the Aspire3 contest that took place during the summer of 2016 and was held at the Ventura County Fairgrounds. In the contest, my business partner and I were required to construct a business model from the ground up and pitch it to a board of investors that are heavily influential in the Ventura County area. We received an initial investment of $2,500. The board has led to countless connections with local businesses. The second contest was held on campus, known as the Business Innovation Challenge. It prompted contestants to develop a prototype of an ocean cleaning system that would be sustainable and profitable. 
I have lived on campus and throughout the Ventura County area all the way from Oxnard to Simi Valley. My goal is to improve student involvement and give more individuals the opportunity to have their voice heard. To more appropriately represent students, my campaign staff and I have developed a comprehensive plan to improve outreach through the various ASI entities which will take place through constant collaboration. We expect to voice major student concerns such as parking and educational costs without offsetting quality. My experience in Student Government, in tandem with my entrepreneurial endeavors, have provided me with the experience and qualifications to tackle any issue such as lack of government funding and the proposed tuition increase. 
A vote for me is a vote for your voice to be heard. Thank you so much for your time and attention! I look forward to what we can achieve together!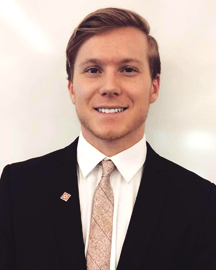 Roland McClean - Vice President
Major: Business Finance | Class: Junior
I am officially running for ASI Vice President to help provide the keys to success to you, the students of CSU Channel Islands! My running mate, Stephen Hemedes, and I take great pride in our school and have spent years building an upstanding rapport with the community. At the young age of thirteen, I began working for my father by doing various types of labor like masonry and roofing. Through high school, I held leadership positions both in the classroom and on the athletic field. For example, I maintained the status of class representative for four years in Associated Student Body and was involved in art programs like jazz band, where I played saxophone and guitar. In athletics, I was involved in basketball, powerlifting, skiing, swimming, and wrestling but enjoyed football the most. Here at CI, I've worked in a variety of business fields including non-profit, sales, and management. I've also been involved and engaged with campus clubs and community organizations. As vice president, I plan to strengthen support systems that will reinforce the foundation of our community by using what I've learned in the classroom and workforce. Creating an environment where students can meet, encourage, and empower each other is a big priority. Here at CI, there is a place for everyone and I want your voice to be heard so my team and I will be developing ways in which you, the students, can reach out to express your ideas or the changes you want to see happen here on campus. Unlike my competitors, I focus on solutions not problems and I am excited to see what kind of progress we can make here on campus. I promise to work diligently for you with our amazing school senate in order to get things done effectively, on time and underbuget. Vote for me and lets start connecting U and I in CSUCI. Thank you.
SENATORS & ASI BOARD DIRECTORS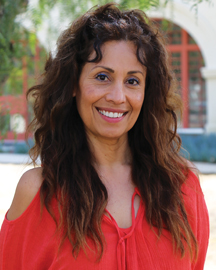 Nöelle Ewing – Senator
Major: Psychology | Class: Senior
Hi, my name is Nöelle Ewing. I love  meeting and talking to people. Over the last year I have served as Senator for Student Engagement, which is the liaison between Student Government and the clubs on campus. It has been one of the best things that has happened to me here at CI. I have had the amazing opportunity to meet so many students, and make new friends. CSUCI clubs put enormous energy into hosting events, fundraising, and recruiting members – all of which are extremely time consuming. It is my job to help clubs thrive, by assisting them with resources and providing guidance. This last semester, I have been working with the SEAL Center to streamline information that helps clubs run more smoothly. It takes time to get people to trust you, and having made these connections I can better serve the student body. I would like to continue working with the clubs to help them grow, as well as get others more involved. Being involved makes a huge difference in our college experience. If reelected as Senator of Student Engagement I will continue working with all students to move in the direction they see fit. If you see me around campus please feel free to talk to me I would like hear any suggestions that will help our student body.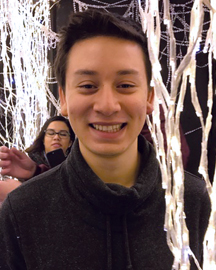 Raul Perez – Senator
Major: ESRM | Class: Sophomore
Hello my fellow constituents, my name is Raul Perez and I am currently your Student Government Senator of Sustainability and Technology. I am honored and pleased to have been your senator for the past academic year, but as this year draws to a close, I have come to the unfortunate fate of relieving my position to the next respective student. As I had many great memories in my position, as well as have many great ideas that I have not yet been able to implement, I find it challenging to relinquish my position. I feel as if I am not done with this job. Being sustainable is a never-ending lifestyle, one that constantly must be upheld. For that reason, I feel that I have only begun to scratch the surface of what I could do. Since I have held the position of sustainability senator, I have done many things to make this campus more sustainable. To name a few, I have begun the formulation of a community garden, a composting bin, a good-will bin, the revival of the CI Swap meet, looking to gain additional funds for sustainable projects, and the consideration of installing solar power chargers around campus. Due to my ever-growing passion for the environment and more specifically sustainability, it would be my greatest honor and privilege to serve the students again in the 2017-2018 academic year.
If I was to be elected again, I promise that I would bring first rate oral and written communication skills, a pleasant and friendly personality, and the commitment to the engagement and vocalization of the student body. As a leader, I value integrity, selflessness, and positive change. If I could have the opportunity to be elected again, I will represent the student body on major issues that may be campus-based, CSU wide, or legislative as these will be my duties as the ASI Senator for Sustainability and Technology. Thank you for your time and consideration.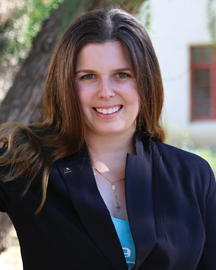 Elizabeth Heim – Senator
Major: Political Science | Class: Junior
Hey Dolphins! I am super excited that I have decided to run for a Student Government senator position. During my time at CI, I have had many leadership opportunities whose experiences would aid me in the new role. As a student at large for the ASI Board of Directors, I got to see first hand how ASI and its different entities function and positively impact CI. I have also served on several committees within the ASI Board of Directors, such as the Budget Allocation and Spending Committee (BASC) and the ASI Stole committee, where I have gained extensive experience in how ASI runs as a nonprofit and how to work towards a common goal for the greater good. Currently I serve as a Desk Assistant for Housing and Residential Education as well as a Community Resolution Team Member for Housing, where I have the opportunity to work closely with Housing Students. I also serve within ASI as a Program Manager for the Student Programming Board's Street Team, and as a Floor Representative within the Residence Hall Association, which has allowed me to witness some of the work that Student Government does for housing students. I have always admired the impact Student Government has and continues to make on our campus, but now I would like the opportunity help be a part of that change. If elected as a Student Government Senator, I would work tirelessly to best represent the students of CI and help create positive change for our campus.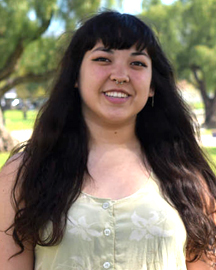 Mia Fernandez – Senator
Major: Political Science | Class: Junior
Hello, my name is Mia Fernandez and I am running for a Senator position in Student Government. I am majoring in Political Science and minoring in Communication. I have been involved in Student Government for two semesters as the Senator of Social Justice where I have worked with the Multicultural Dream Center to put on events for Sexual Assault Awareness month. In addition to these events, I have been working with reproductive justice club Generation Action to find a permanent space on campus to distribute free menstrual products to students, since menstrual product machines are no longer maintained through the university. For next year, I have aspire to conduct voter registration campaigns on campus, as well as provide more advocacy opportunities to students to boost political and community involvement. I believe I would be a great fit as a senator in Student Government because I am an incumbent, have current projects in the works, and have outlined future projects for the coming academic year.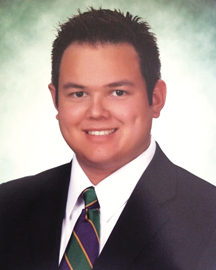 Matthew Federis – Senator and ASI Board Director (1 Year)
Major: Economics | Class: Junior
Hello, my name is Matthew Federis and I'm running for Student Senate and ASI board. I'm majoring in Economics with minors in Political Science and Mathematics. CSU Channel Islands places students at the center of the educational experience, and I intend to follow in that ideal. I look forward to being a leader on this campus putting transparency, integrity and equity at the forefront and giving a voice to the students I represent. If you see me on campus, feel free to talk to me and I will listen with open ears. I hope to have your support this upcoming year and let's make an impact on this campus.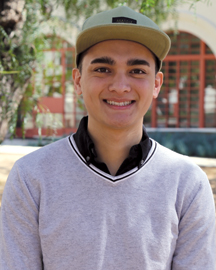 Matt Fennell – ASI Board Director (1 Year)
Major: Business | Class: Junior
What's up, CI Students. My name is Michael Fennell but you can call me Matt. I'm one of the many average commuters here on campus looking to get a four year Bachelor's degree. I transferred to CI from Cal Poly San Luis Obispo where I had originally studied architecture. I'm currently majoring in Business and gaining proficiency in Marketing. I've always believed that informed and active participation in campus clubs, non-profit organizations, and City Councill meetings are the best way to bring about change in the community. CSU Channel Islands is a university that truly wants you, the student, to succeed. Virtually any struggle you may face throughout your college career, CI faculty will help you find a solution. If elected as an ASI Board Member, it would be my mission to coordinate the collective concerns of the student body and motivate every student to get involved in their own college experience. Many students like myself have struggled to succeed and were in dire need of the campus community and faculty's support. Offices like the Disability Resource Program, Counseling and Psychological Services, Veterans Affairs, Financial Aid and many other programs are cornerstones to providing the CSUCI campus the tools, guidance, and encouragement needed to succeed. I will dedicate myself to their promotion and funding so that all students know that CI is here to help YOU succeed. If you see me around campus feel free to strike up a conversation. I'd love to get to know you and earn your vote! Until then, get involved here on campus! Join a club, go to job fairs, start networking and prepare for the future!