The Associated Students of Channel Islands, Inc. (ASI)
Greetings and welcome to Associated Students Incorporated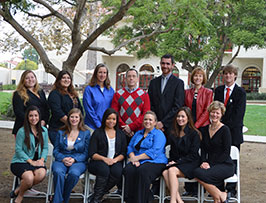 ASI is a California non-profit corporation with the primary purpose of supporting the educational mission of CSU Channel Islands. The corporation is governed by a Board of Directors, comprised of students, administrators, and a faculty and community member. These Directors meet monthly to identify and respond to major student initiatives, create leadership and engagement opportunities for CI students, oversee the Associated Student and Student Body Center fees, and provide general direction for the management of the Student Union facility.
---
ASI Board Meetings:
 ASI Board Meetings are scheduled for the first Thursday of the month at 7:40AM- 9:00AM in the Student Union Coville Conference Room 1080. For more information on the Board please visit our About ASI link or our Agendas and Documents link.
To receive up to date emails on ASI Board Information contact Christine Porter at Christine.m.Thompson@csuci.edu or by phone at 805-437-3273.