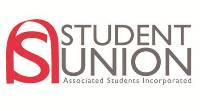 In an effort to accelerate social distancing for students and employees, the
Student Union is currently CLOSED until further notice.
Student Union Subbie Service Team almost any day of the week!
Full details below!
Welcome! Stay Connected: Visit with the Student Union Subbies Service Team!
Check in with our Subbie Team every Sunday- Friday for the remainder of the spring 2020 semester on our Instagram! Visit @ci_asi_studentunion for daily posts including:
Let us know what you think!
Please let us know your thoughts and suggestions on how to improve your ASI and Student Union experience by emailing ASI@csuci.edu.