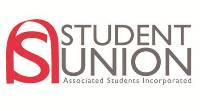 In an effort to accelerate social distancing for students and employees, the Student Union is currently CLOSED until further notice.
For more information regarding CSUCI's COVID-19 Response, please CLICK HERE.
Request Ekho at your next event here.
Let us know what you think!
Please let us know your thoughts and suggestions on how to improve your ASI and Student Union experience by emailing ASI@csuci.edu or by coming in person to the Student Union Information Desk.