APPLY NOW for one of the best student experiences at CI!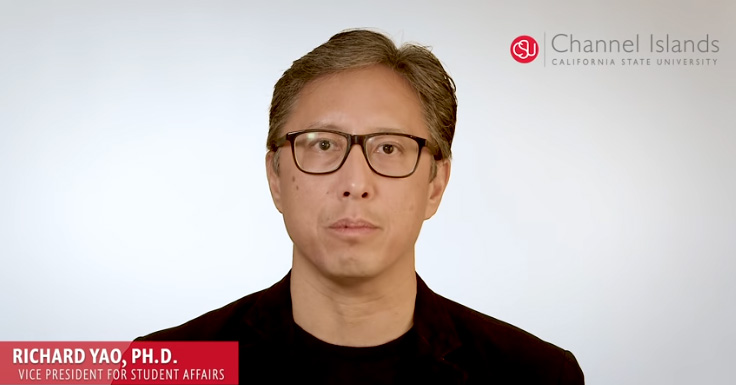 A Message from University Leadership:
Dr. Rich Yao, Vice President of Student Affairs; Isaiah Ball, Vice President of Student Government and President Erika D. Beck, Ph.D.
Please click the image above to view the message on YouTube.com.

In an effort to accelerate social distancing for students and employees, the Student Union is currently CLOSED until further notice.Information regarding CSUCI's COVID-19 Response.
Welcome!
The Associated Students Incorporated (ASI) is a California non-profit corporation with the primary purpose of supporting the educational mission of CSU Channel Islands. The corporation is governed by a Board of Directors, comprised of students, administrators, and a faculty and community member. These Directors meet monthly to:
Identify and respond to major student initiatives.
Create leadership and engagement opportunities for CI students.
Oversee the Associated Student and Student Body Center fees.
Provide general direction for the management of the Student Union facility.