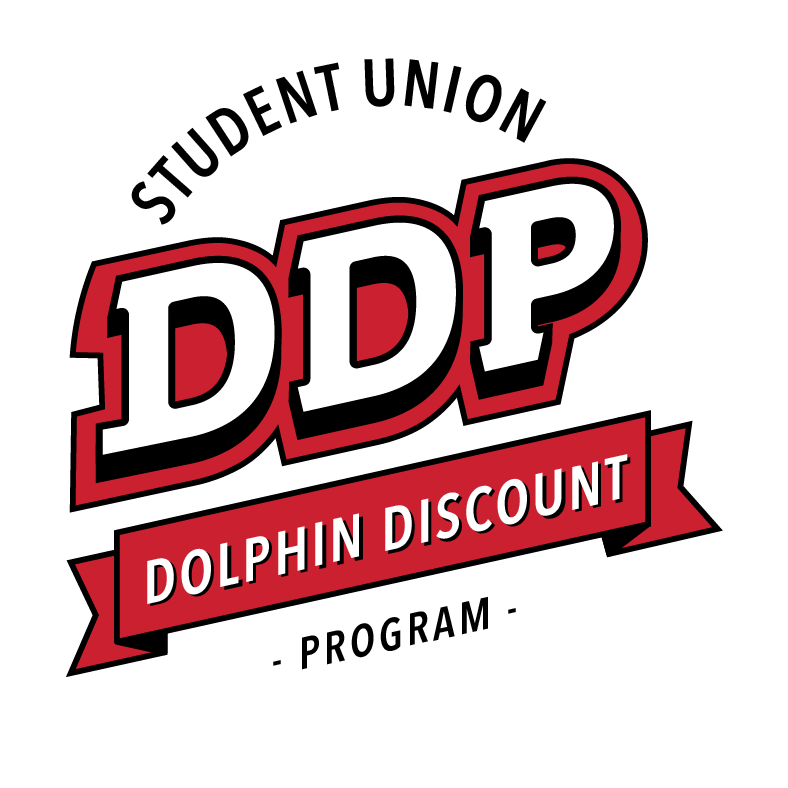 What is the Dolphin Discount Program?
The Dolphin Discount programs serves as a way for CI students, faculty, alumni, and staff to receive discounts at participating businesses across the community by presenting their student id card or their dolphin 1 card at the time of purchase.
---
Focusing on the Community.

The Dolphin Discount Program exists to serve and support our CSUCI Dolphin student community and participating local businesses within our students' communities. Vendors located within the following counties are welcome to apply for review and for participation in the DDP program: 
Ventura County
Santa Barbara County
Los Angeles County
Orange County
---
There is Something For Everyone!

The dolphin discount program has teamed up with Working Advantage to offer unparalleled access to discounts from industry-leading brands in travel, entertainment, and retail!
All you have to do is sign up using our code, CSUCIDDP!
---
Want to Shop Local?
Your local businesses deserve your support so we have partnered with restaurants shops and more in the local area to give you the best deals exclusive to CI students, staff, and faculty!
---
Are you a local business?
We would love to talk about getting you enrolled and getting you the attention you deserve here at the student union!
---
Let Us Help you!
Questions or concerns? Please don't hesitate to reach out!
Email: DDP@csuci.edu
Phone: 805-437-2622